Happy THURSDAY!
Baba a very happy Thursday to YOU !
A very Happy THURSDAY to deepa (moti), Didi, mom and papa
and all SAI bhaktas!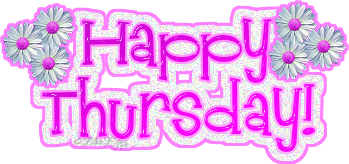 glitter-graphics.com
bless us Baba, that we may able to serve you with full devotion and love. Its possible only with grace and krupa that we will be able to do so.
baba only with your grace, that Your pious Thursday went on smoothly and serving you,(though little).
Baba please bless us guide us and save us also
Happy SAI BABA DAY
Happy THURSDAY
Happy GURUWAAR
Shaddhra SAI Saburi
Anant Kothi Bhramndnayak Rajadhiraj Yogiraj Shri Sadguru Sainath Maharaj Ki Jai